Every nonprofit in the industry is on a quest for the perfect story. Whether scouring the field for the most compelling protagonist, interviewing volunteers for the most moving anecdote, or searching photo galleries for the most striking banner image, marketing and communication teams are in hot pursuit of the perfect blend of creativity, authenticity, and demonstrated impact. Ask any consultant (including Plenty!) or practitioner for an example of that perfect blend, and they'll point you to charity: water.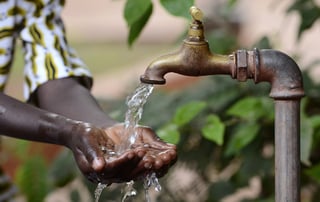 charity: water has raised the bar for Do-It-Yourself fundraising programs and their September 2015 campaign, #nothingiscrazy, is no exception. It's visually stunning! It's creative! It's moving! It's simple! It's… par for the course. The campaign urges constituents to think up crazy fundraising activities to raise funds for clean water access for 50,000 people. From the compelling tagline with inspirational roots ("The craziest thing we can do is nothing"), to interactive choose-your-activity elements, #nothingiscrazy perfectly infuses quirk with a sense of urgency.

While it might seem like the organization's creative team concocts brilliant ideas in secret, only to emerge days later with fresh new treatments, charity: water doesn't succeed by following some invisible formula. In fact, it's the consistency between campaigns, and their flagship DIY platform, that renders the organization's efforts so successful.

So, to ease your campaign envy or simply to give you some ideas of your own, here are four main elements of the #nothingiscrazy campaign page that you can leverage for success.

The Clever Hashtag
#nothingiscrazy passes the "Would I want to post this on social media?" test with flying colors. The message is easy to remember, inspiring, and a little quirky – in short, it's an

appealing online activity

. Whether your organization is large and running multiple campaigns or programs, or small and operating without any programs at all, you can create and deploy hashtags to activate your constituents around your mission. Here are the four things you need to know.

1. Use them. Hashtags are the calling cards of viral campaigns, and they serve a few very practical purposes: first, they gather all of your campaign's social media traffic in one place. This allows your constituents an opportunity to easily see who else is talking about the campaign, and what they're saying. Similarly, it allows your organization to watch the campaign spread, gauge where it's resonating most, and connect with the constituents who are actively talking about it.

2. Stay true to your voice. Whether you deploy a gaggle of hashtags to address a number of campaigns and programs, or you have one or two that are universal, be sure that the message you're conveying is right for your organization's tone, the change you're trying to create, and the audience you're trying to reach. In the case of charity: water, their #nothingiscrazy campaign is enhanced by year-round, mission centric hashtags like #748million and #CWcampaignswelove.

3. Let the message shine. As anyone who's seen the "Hashtag" skit featuring Jimmy Fallon and Justin Timblerlake knows, hashtag overload is a very real – and often hilarious – phenomenon. When creating compelling social media posts, it's best to not only limit hashtag use, but also to post without them on occasion. After all, it's the message or ask, not the tag itself, that should always take center stage – especially when you're working with the constraints of a character limit.

4. Join the larger conversation. If your organization participates in a day of giving like #GivingTuesday, or if your cause has a dedicated day of awareness like #WorldAidsDay, be sure that you're teasing those milestones in advance of, when, and after the occasion arrives. Striking up a virtual conversation with other organizations, individuals, or even elected officials is a great way to increase awareness and connect with like-minded entities.

The Modern Web Design
Visual. Interactive. Clean. The September campaign page (which has its own unique URL) is a vibrant and joyful display of videos representing personal fundraising victories and clean water communities in equal parts. Whether you're running on a free platform or through a subscription-based service, here's how to captivate and activate your audience on your site.

1. Minimize calls to action. This strategy recognizes the tyranny of choice – a psychological phenomenon that occurs when your constituents feel overwhelmed when confronted with too many choices – so overwhelmed that they don't take action. charity: water's site offers visitors only a few options: watch a video, post a tweet, start a fundraising campaign, or donate. There isn't a series of "share" buttons, a call to subscribe, or a link to the charity: water store – the campaign has a clear focus, and its content reflects that.

2. Design with a grid. Designing on a grid doesn't mean that your layout looks like a grid – although the Squarespace style is popular and, in fact, represents a section of the #nothingiscrazy campaign page. Rather, it means that your site is organized on a grid template (be it visible or invisible) so that its main elements maintain alignment throughout, so that the flow is consistent, and so that your page elements are distributed and proportioned appropriately. It's also a great way to organize large amounts of content in a clean and approachable way.

3. Simplify navigation. Every charity: water page and campaign is inherently interactive because of the integration of video and personal fundraising success stories. These clickable elements are a fantastic way to allow your users to create their own experience on the page, but be careful not to hide their options beneath drop-down menus. It's best to streamline the flow of your site by guiding your user in one direction, and to only include navigational links to the most relevant pages. In the case of navigation, less is more.

4. Use high-quality photos. Visual elements are a critical component of web design, but not just every photo will do, especially on a campaign page. While stock photos can be useful in some contexts, avoid plastering your page with generic images that can feel contrived. Select real images that represent the experience of the campaign or program featured on the page, and images that are on brand. If you haven't invested in a photographer, find one – or ask your constituents and volunteers to submit their photos to you. Finally, be sure that you post images that comply to the size, resolution, and focus of the platform.

The Impact Bar
On the bottom of the #nothingiscrazy campaign page, a sticky impact bar highlights how many people out of the campaign's 50,000 goal have been granted access to clean water since the September 1 launch. The concept is the same as a thermometer on a personal fundraising page (a widely accepted best practice). Here's how to use it effectively for your next campaign.

1. Set a goal. Before you ever launch a campaign, you must be able to clearly articulate your goals, and be confident that you've chosen the right ones for your program and larger portfolio's strategic plan in the short and long-term. If you are unsure that you're headed in the right direction, or you haven't set a goal yet, it's time to get started.

2. Translate that goal into impact. We've all given to an annual fund or campaign with a set monetary goal and wondered, "Where is this money going?" Eliminate that uncertainty for your constituents by translating your monetary goal into an expression of impact. Doing so allows for a more seamless integration of personal stories, creates a more compelling ask, and builds trust with your constituents.

3. Create a sticky progress bar. When you launch your page, integrate at least one progress bar that reflects the impact goal you've set for the campaign. The "sticky" quality means that the progress bar follows your reader as they navigate down the page, keeping impact (and therefore the ask) top of mind. Also consider adding a "quick donate" or "launch a campaign" button to move with the progress bar (Pencils of Promise does this well.)

The "Need Inspiration?" Wheel
For those charity: water supporters with a heart for giving but a limited imagination for "crazy" fundraising feats, the "Need Inspiration?" wheel offers a slot-machine style tool that generates an activity, a twist on that activity, and a fundraising goal. We gave the wheel a spin a few times and generated entertaining concepts such as:
Shake your booty with a Nicholas Cage photo for every $5 donation;
Flashmob with a hot dog for every $15 donation; and
Host a food fight with a loved one if you raise $500
Before you go off to recreate this idea on your campaign page, take a step back, and ask yourself a few questions.
1. Are you running a DIY campaign? If you aren't, forget this concept – it will just distract from your ask. charity: water is a DIY machine with a heavy activity focus in this area. If you're managing a walk, run, ride, or already have a cause-related activity in mind, be sure that you're turning up the volume on your cause and not worrying about competing with a food fight.
2. What activities resonate with your constituents? If you're running a DIY campaign, there's no need to provide an interactive wheel with animated features to surface endless ideas. Your constituents know better than anyone which activities are most appealing and accessible, so go to the field to surface real-life examples of successful activities from the past. If you don't know where to start, or are launching your first campaign, there are tried-and-true activities to use as a starting point: birthday donations, in memorial/tribute giving, and endurance activities, for example.
3. Are you staying true to your brand? The "Need Inspiration?" wheel works for charity: water because being tongue-in-cheek is part of the charity: water brand, and because the fundraisers powering their DIY success are tech-savvy millennials and Gen-Xers. Authenticity is critical to campaign success, so infuse fun, whimsical, or witty elements only to the extent that they complement your existing brand and mission.
With each new #nothingiscrazy campaign or #IceBucketChallenge, the temptation for imitation grows. And with each temptation, our advice will be the same: observe the trends and successes as they unfold, but do not play the imitation game. If you deviate from your target audience's interests to follow the latest trend, you run the risk of entertaining your constituents with fundraising ideas that are never translated into action. Use the design, storytelling, and activity elements above as a starting point for your next campaign, and you'll find yourself hitting goal before you can say "Nic Cage!"
---
Take your campaigns to the next level by understanding the three forces driving participation in your peer-to-peer programs. Download our free e-book "The Participant Gears" for an in-depth look at these critical factors and how you can harness each one. Download your copy below!