The Lantern Model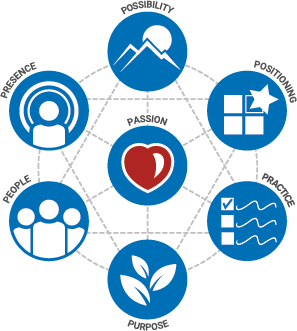 We believe that leadership isn't about title, experience, industry, or education. And it isn't about being an infallible superhero. Leadership isn't about authority. Leadership is about authenticity.
With this in mind, we've built a seven-point leadership model and a rich curriculum to help leaders like you find and live your authentic blueprint. We've used it with hundreds of executives, idealists, men and women and change-makers just like you.
The seven aspects of the Lantern model form the curriculum for the retreat. Each participant spends time discovering, learning, and exploring their own leanings and lessons in each area. Transformation, inside and out, awaits.