There's more to do – children to clothe, people to feed, diseases to cure, liberties to secure.
And yet more than ever, the potential for profound transformation is within our reach. The same innovations and insights remaking our world can remake philanthropy, too.
Life is more than a zero-sum game. There is possibility all around us, waiting to be unlocked.
Let's create more from many.
---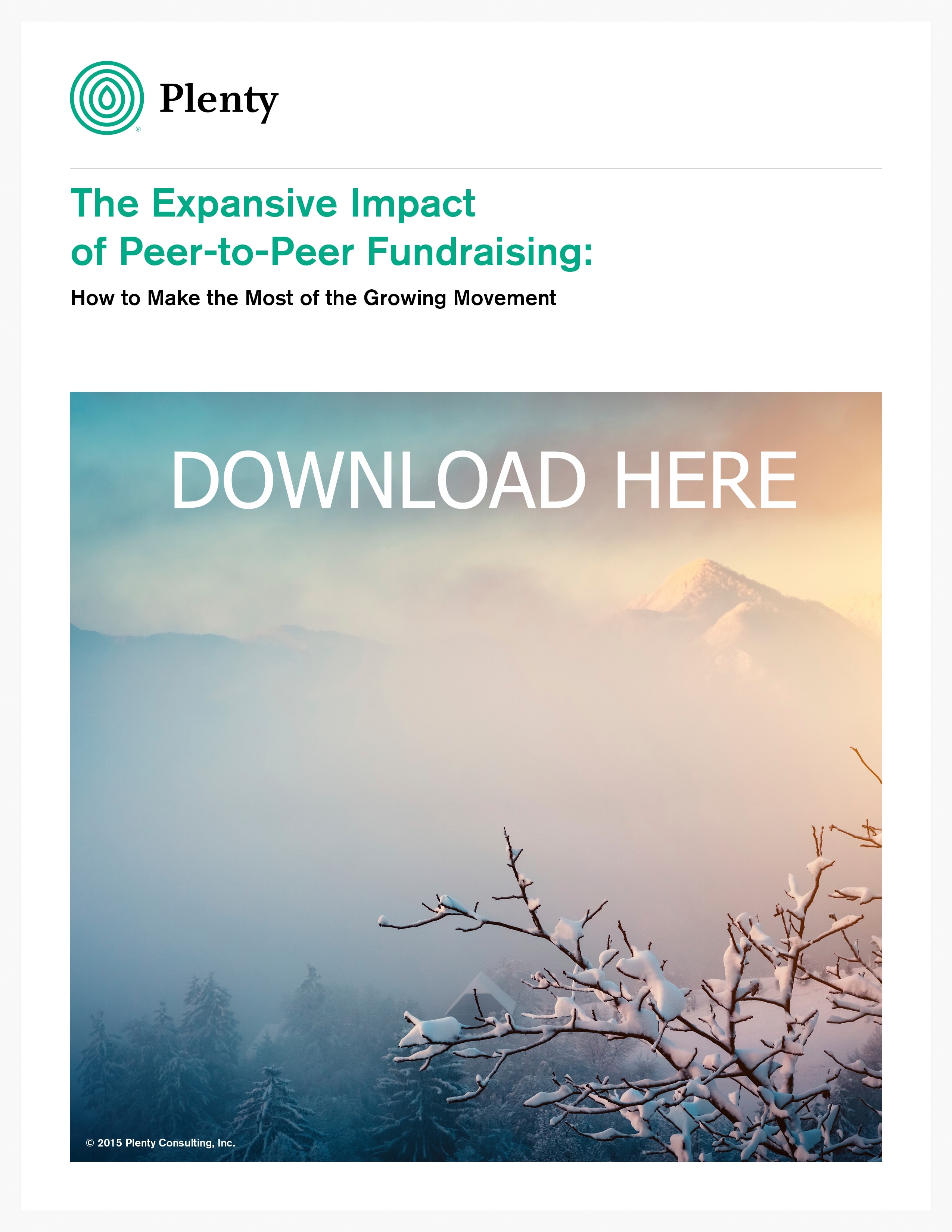 NEW:

Download The Expansive Impact of Peer-to-Peer Fundraising E-Book for the full report on 2014's biggest P2P fundraising trends and advice on how to leverage them for growth.
Here's a sneak peek of what you can expect:
A full report on the five most memorable trends of 2014
Advice on how to take advantage of these trends
Tips and takeaways for you, your team, and your boss
A look at the 2014 Peer-to-Peer Fundraising Top 30 data
---