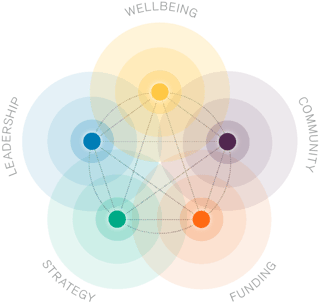 Ready to create a more
conscious culture?
Let's get started.
Organizational culture is more important than ever. The past few years have disrupted the way we all used to do our jobs, not to mention how we live our lives. As a result, people, teams, and companies are reviewing what and how they work. More importantly, they're also rethinking why they do it.
More than ever, people are seeking more profound meaning in their work. Employees have less patience than ever for corporate cultures that are mediocre, stifling, siloed, and toxic. They are crying out for conscious culture that is supportive and fulfilling.
Our Five Keys Assessment is an organizational culture assessment designed to help you better understand the culture you have now – and the culture you want. At Plenty, we use it to help teams building organizational culture identify what matters and why.
The assessment is free and only takes a few minutes to complete. (Please note: You must have cookies enabled on your browser to see and take the assessment.)