The Lantern Leadership Retreat
Align your work with your purpose.
Lantern isn't your ordinary leadership workshop. It's not a class for people who need to learn what to do.
Lantern is a retreat for conscious leaders who are ready to be re-inspired about how to be.
Waiting for you in beautiful Park City, Utah.
The Retreat for
Conscious Leaders
Lantern is a four-day experiential retreat for conscious leaders. Lantern equips executives, entrepreneurs, and professionals with mindful leadership strategies, elevated consciousness, and increased confidence. Experienced leaders from all over the world choose Lantern to align their work with their worth and way.
Lantern is a retreat unlike any you've experienced. Whether you need to recharge, reinvigorate, retool, or reinvent, we're ready for you – and you're ready for Lantern!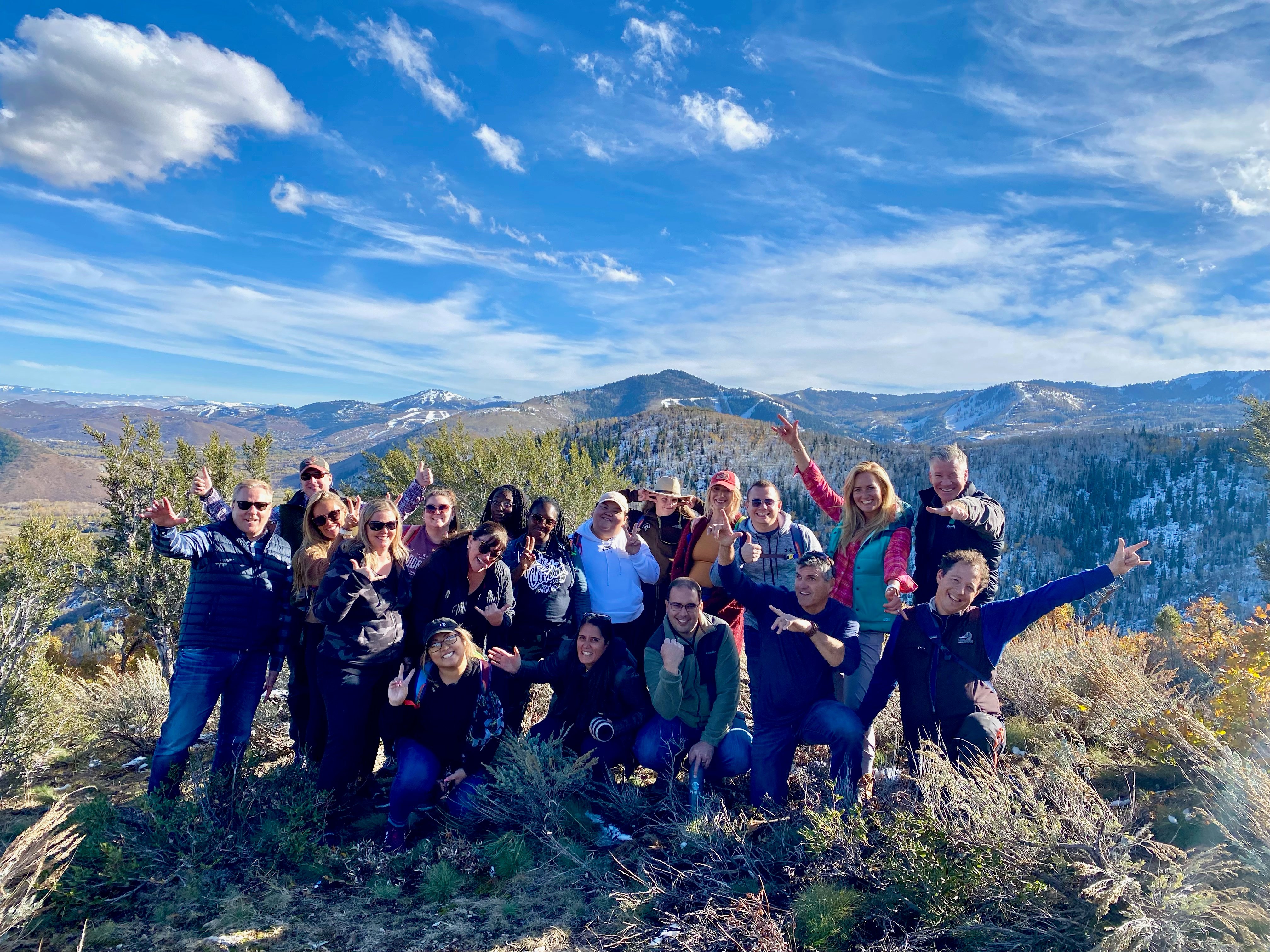 The Experience
Each day is designed help you increase self-awareness, find clarity and confidence, and align your passions with your purpose. Our proven curriculum consists of everything from mindfulness exercises, guided meditations, and deep listening to leadership tenets, individual reflection, and small group work.
And the entire experience is built on outdoor exploration, connection to nature, healthy and delicious food, and conscious conversations.
You won't find anything more intentionally designed to help you practice mindful leadership.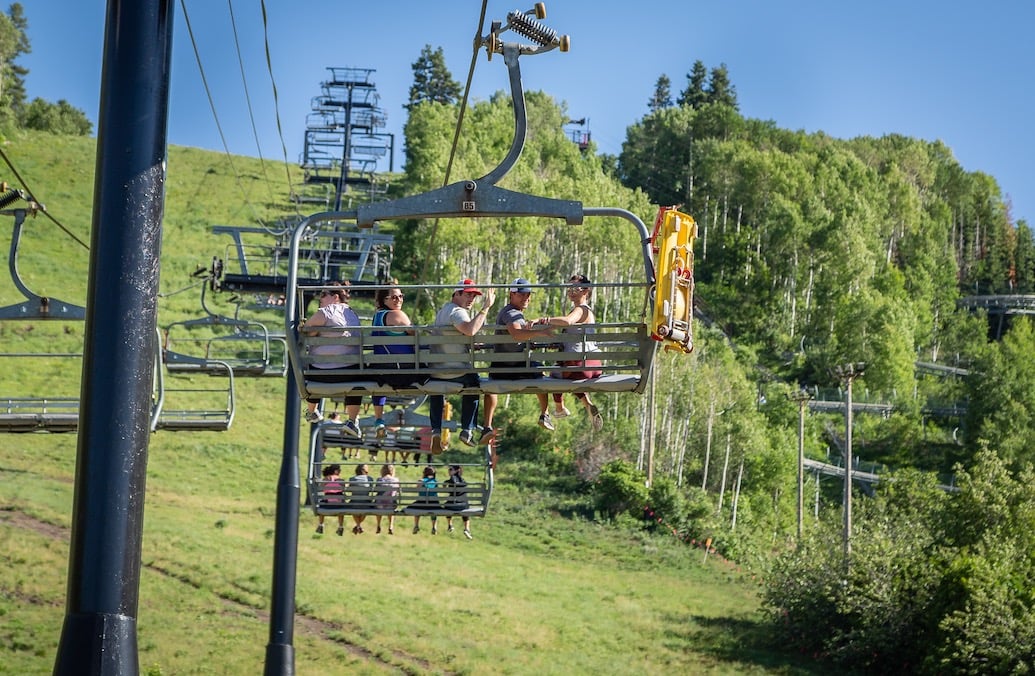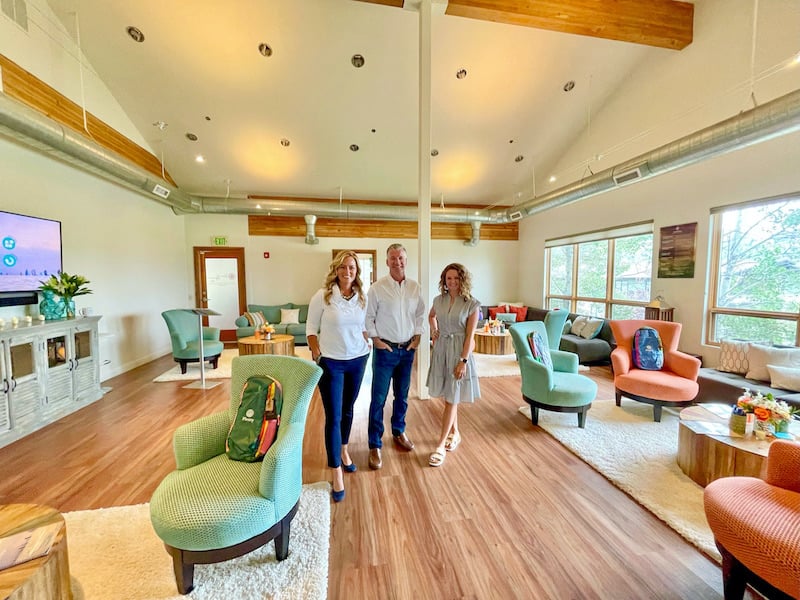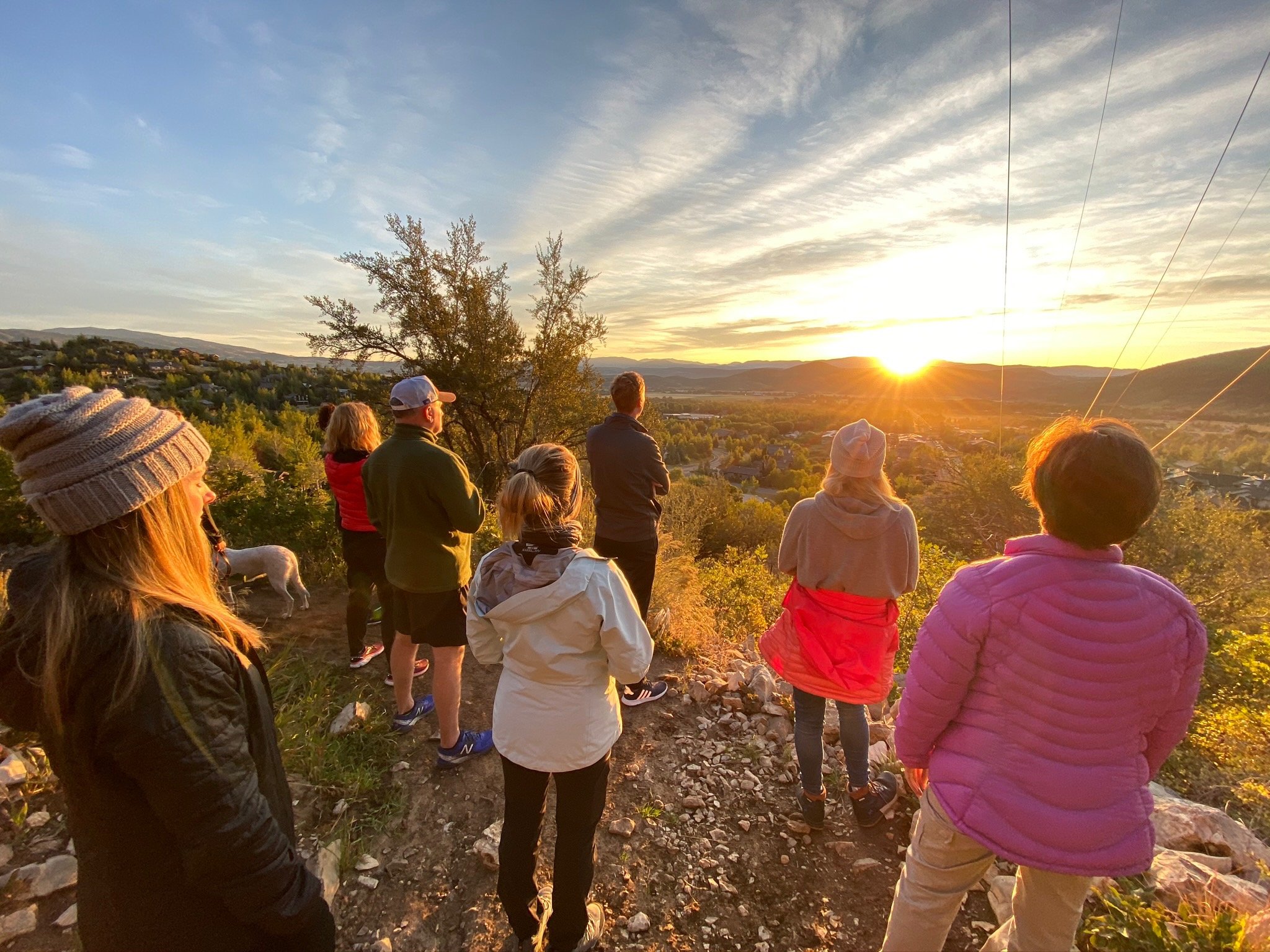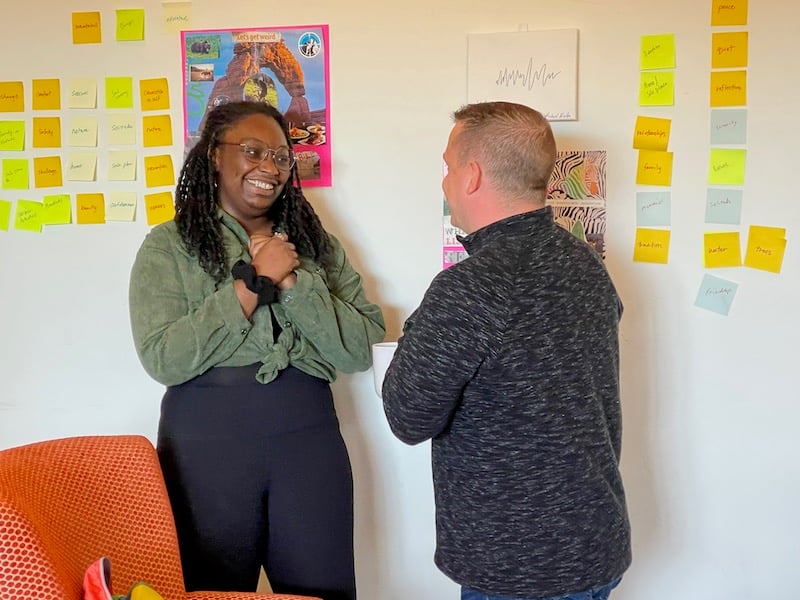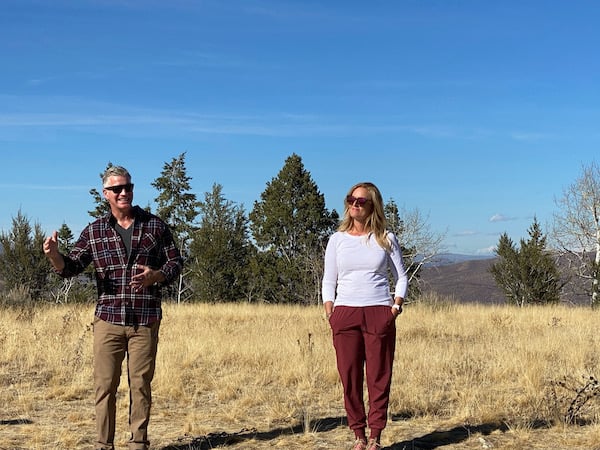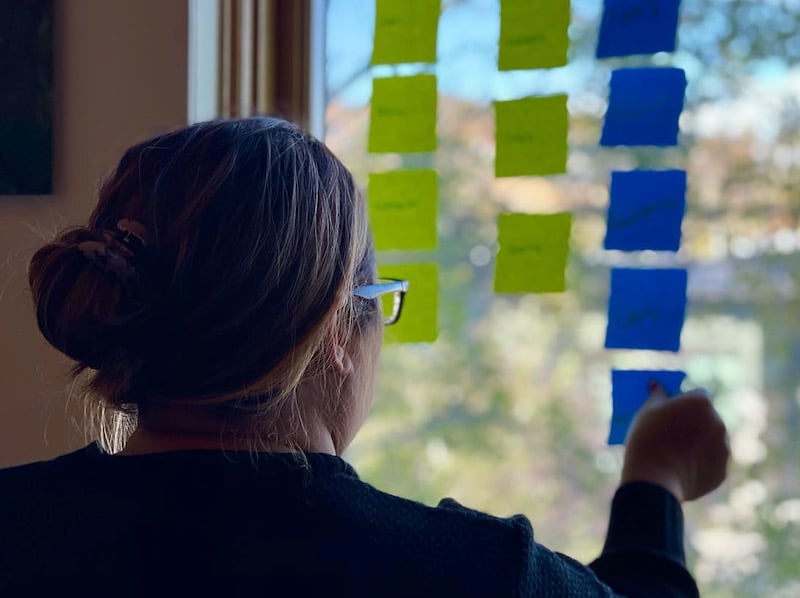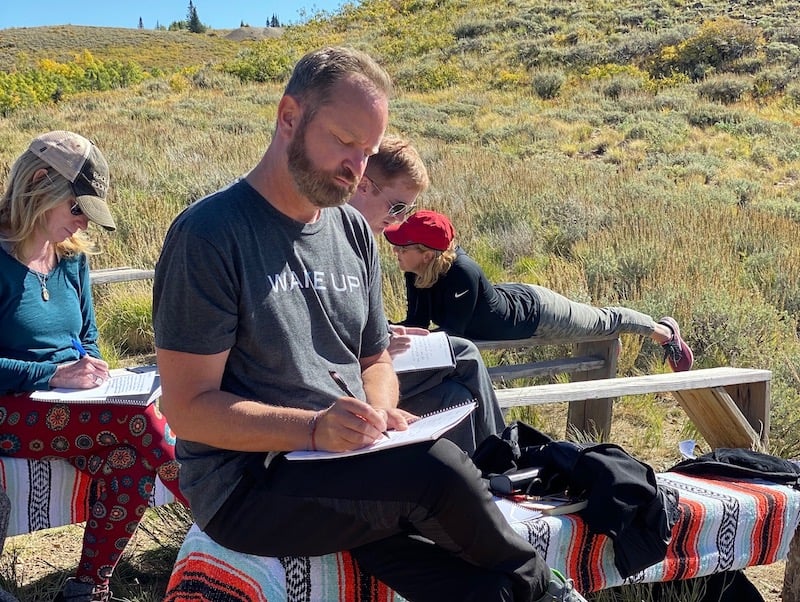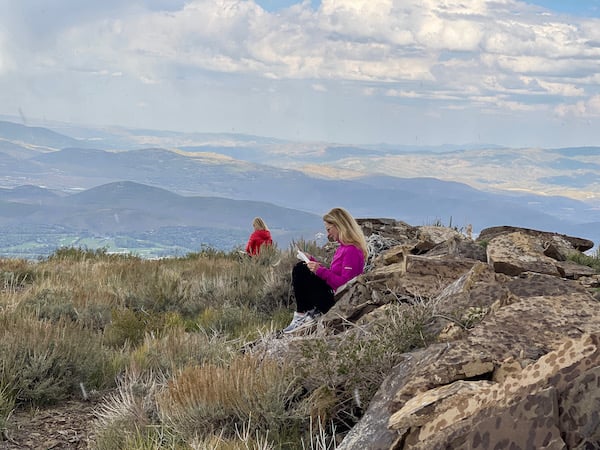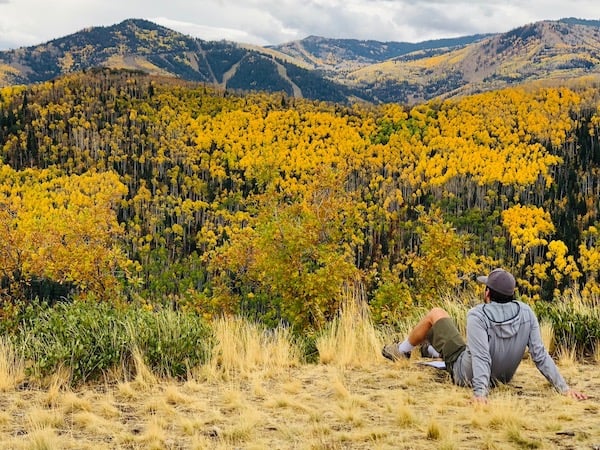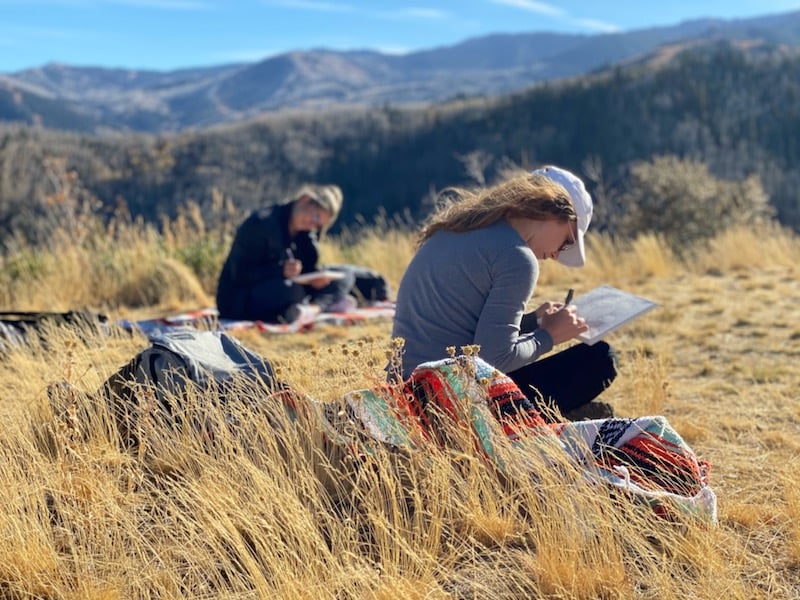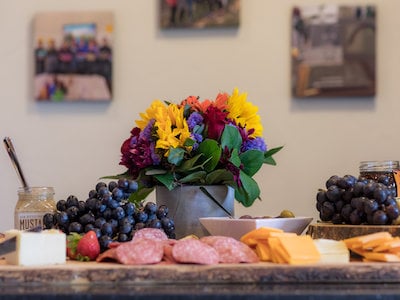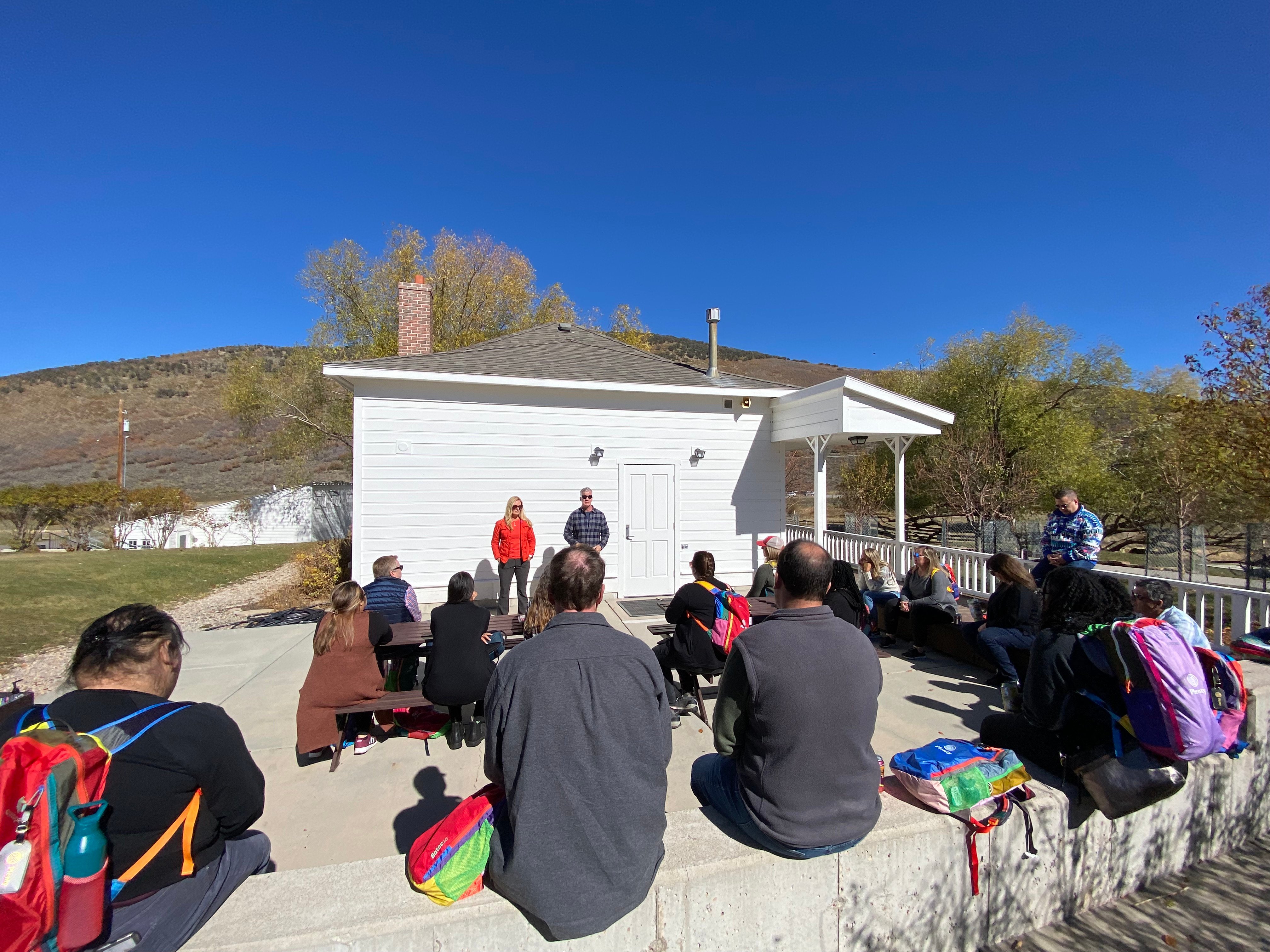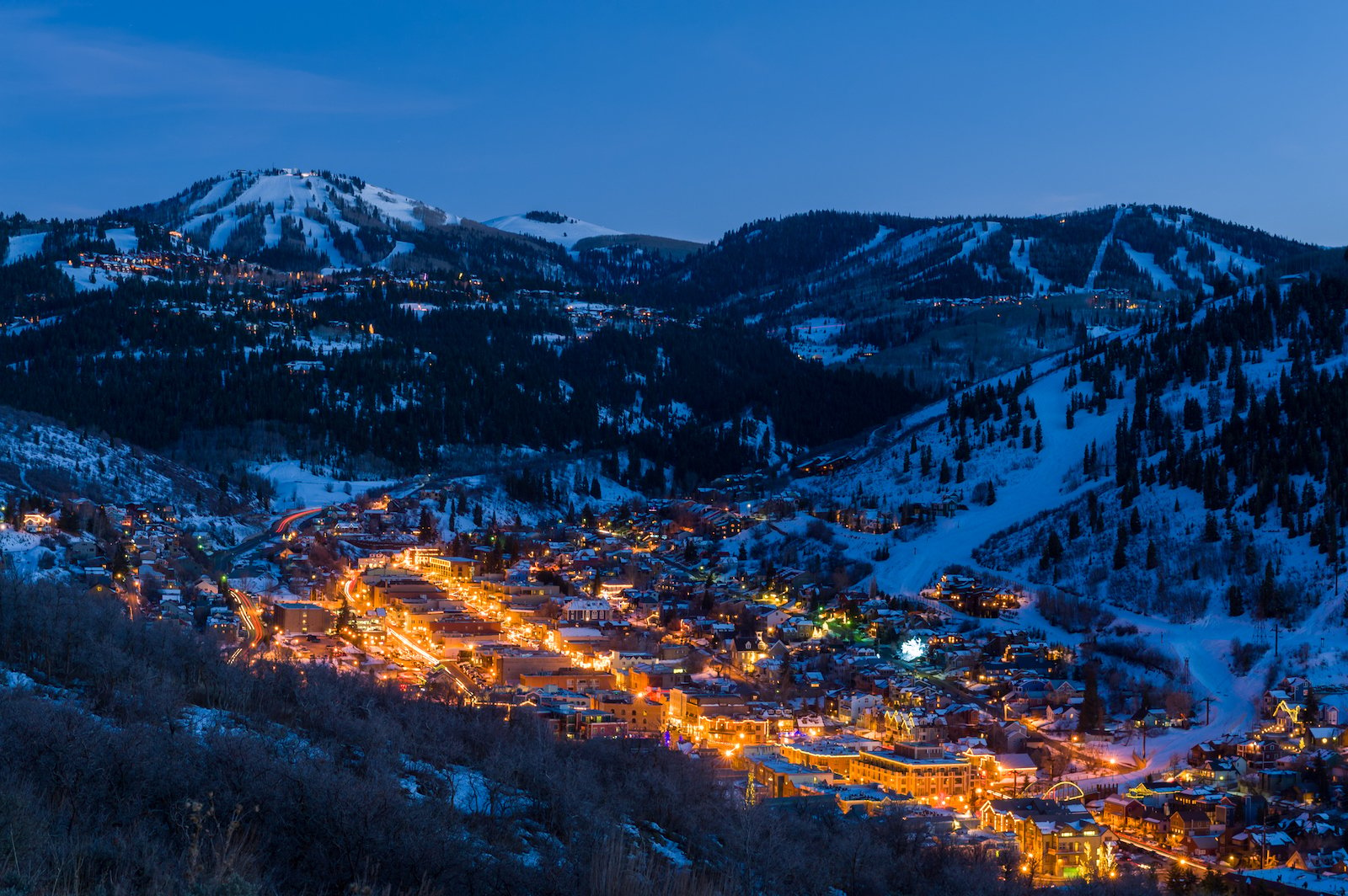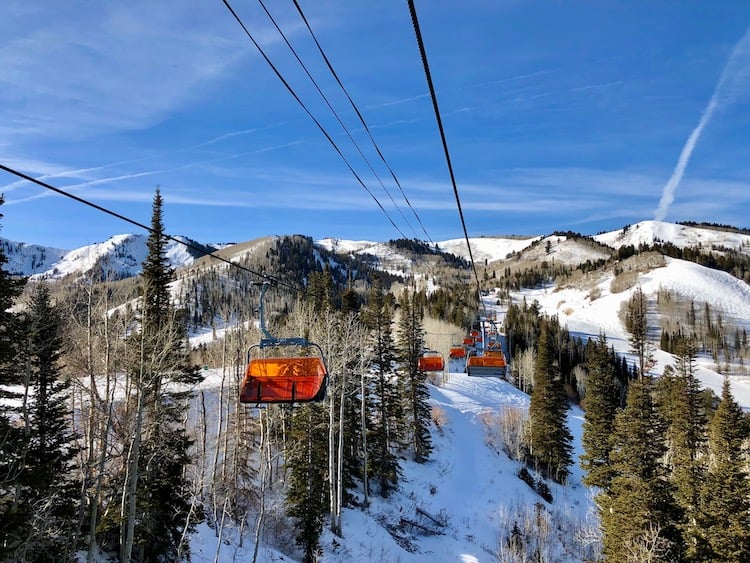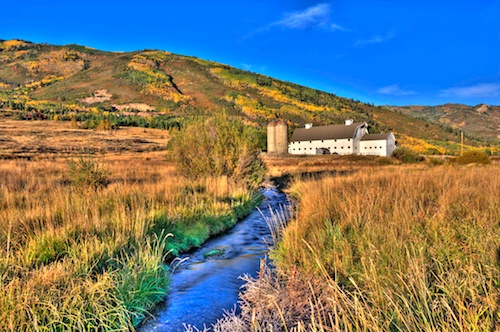 The Setting
Lantern takes place at HeartSpace, Plenty's private retreat nestled in the majestic mountains of Park City, Utah. Just 35 minutes from the Salt Lake City International Airport you'll find the perfect retreat destination.

We've created a cozy, calm "un-meeting" space to help you relax and recharge:
Cozy couches in a calming, intimate space

Gorgeous views with direct access to beautiful hiking trails and the largest ski resort in the world

Healthy, locally-sourced meals to nourish you

Hotels within thirty yards to comfort you during your stay

Activities, entertainment, and outdoor adventure galore
The 360-Degree Conscious Leadership Assessment
You don't live and work in a vacuum. Conscious leadership is about more than introspection – it's also about improving your relationships, your fulfillment, and your performance.
That's why the Lantern Leadership Retreat includes Plenty's Conscious Leadership Assessment. It's a 360-degree assessment tool that's been used by thousands of leaders from all industries and walks of life.
As a Lantern attendee, you will have the opportunity to take the self-assessment, and also will receive feedback from the other important people in your life – managers, colleagues, direct reports, loved ones – who take it on your behalf. It's an amazing way to clearly see the similarities and differences in how you perceive yourself and how others perceive you.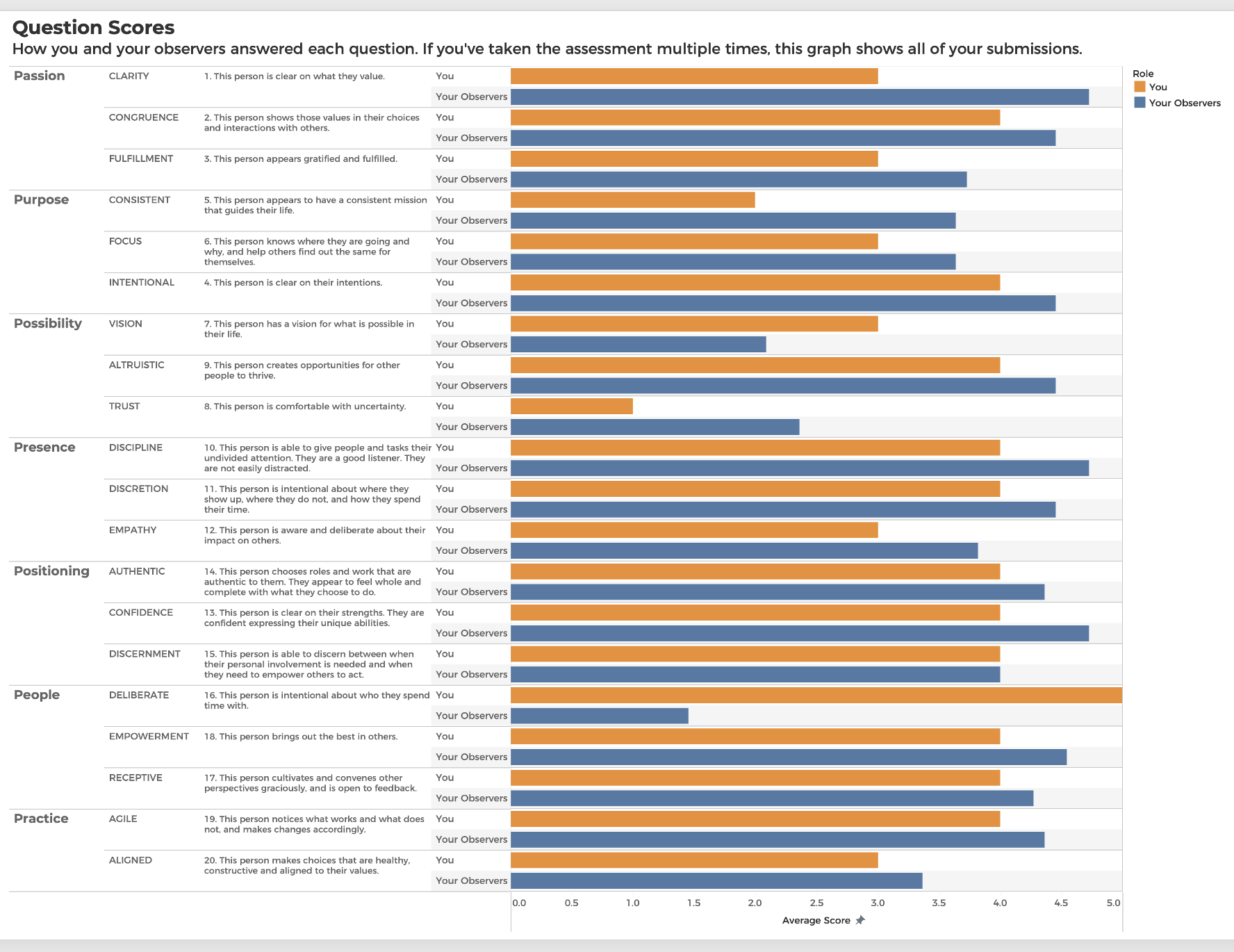 Trusted By Leaders Like You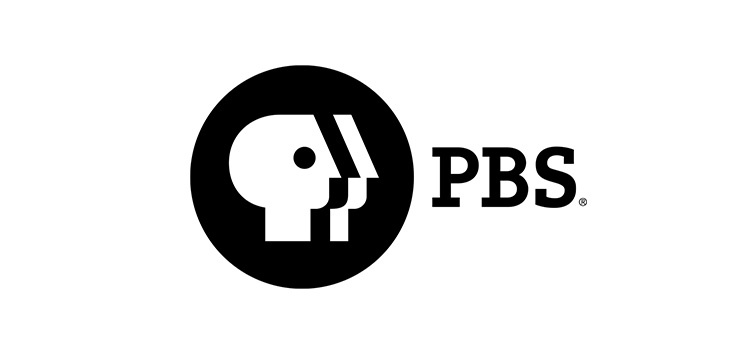 About the Curriculum
Since 2016, Lantern has offered an inside-out approach to conscious leadership development to leaders like you. Each class is unique yet shares a common outcome – an immeasurable feeling of confidence, connection, aliveness, and positivity.
During Lantern, Plenty's principals Jennifer and Jeff will help you slow down, open up, and connect to the wisdom within. You'll intentionally explore where you are and where you want to be in the beauty of HeartSpace and the nature that surrounds it. You'll be expertly guided through facilitated exercises that will help you see what is working and what isn't so you can awaken your consciousness and confidently make the choices your heart yearns for.
A Conscious Leadership Model
To guide your journey, we've built a seven-part conscious leadership model. The model serves as our map during the Lantern Leadership Retreat – to guide our conversations and help you increase self-awareness, clarity, and confidence.
You'll be amazed at how each exercise deepens your awareness and stokes your passion.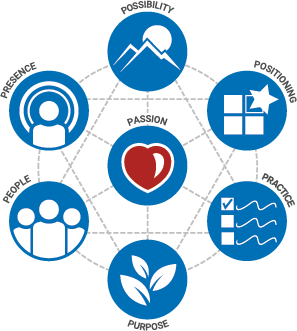 Meet Your Classmates
We'll kick-of at 5:00pm with a welcome reception, hors d'oeuvres, light refreshments, and a facilitated meet and greet. You'll start to get to know your peers as we review the Lantern curriculum and our unique approach to conscious leadership. We'll conclude around 7:00pm to allow time for dinner on your own – or with your new classmates.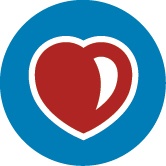 Lantern Overview
Passions and Possibility
You'll open your second day with a guided meditation and exercise to help you set your intention for your Lantern experience. We'll start to explore what you deeply care about and begin to surface the values that matter most to you.
After a delicious and nutritious catered lunch – included, like all of our lunches, in your tuition – we'll journey together into the woods on a guided hike to imagine and envision the highest possibility for your career and life.
After rich and juicy conversations with your classmates, we'll sit down together for a very special and memorable class dinner.

Passions

Possibility
The Power of Your Presence
We'll begin day three with an optional session of gentle yoga to help you ground, relax, and embody the insights that are beginning to bubble up within you.
You'll get acquainted with our proprietary Lantern Leadership Assessment, which you already sent to a dozen peers and coworkers before you arrived. We'll give you time to read and reflect on the 360-degree feedback you received. This will set the stage for a memorable exercise on the power of your presence, as you reimagine how you perceive yourself and how others perceive you.
We'll end the evening together in circle for a relaxed and cozy evening of inquiry, conversation, and coaching.

Presence
Shine Your Light
You'll wake up on day four astonished that Lantern is nearing a close. You'll feel slowed down, more present, and deeply connected to who you are and whom you want to be. You'll also feel tremendously supported by your classmates, some of whom may now know you better than anyone on the planet!
Now that you are clearer on what matters to you, we'll explore the relationships in your life, the roles you play (the roles you want to play), and what expands and contracts you.
As you get ready to say goodbye to HeartSpace and the new friends you've made, you'll take with you tools to help you practice what you learned at Lantern all year long.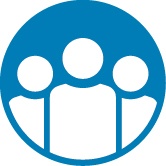 People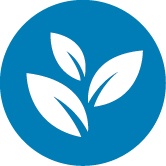 Purpose
Everything You Need
Your tuition includes everything you need for an amazing, transformative week:
The entire four-day mindful leadership curriculum
Our proprietary Lantern Leadership Assessment
360-degree feedback from up to fifteen of your observers
Three breakfast spreads
Three yummy lunches
One candlelight dinner
One evening of appetizers
Yoga
Guided hiking
Guided meditations
Incredible classmates
We have relationships with local hotels to help match your stay to any budget, and we're located only 30 minutes from the brand-new, incredibly convenient Salt Lake City airport.
Leadership Expertise Meets Mindful Methods
Your Coaches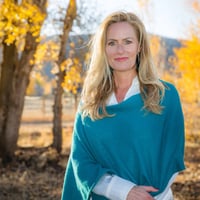 Principal, Plenty
Jennifer Mulholland
Jennifer is a three-generation female entrepreneur, executive coach, and healer. She's coached executives, athletes, and professionals for over thirty years and had a successful career leading innovation and consulting services for SunGard Higher Education, a Fortune 500 company for a decade. Prior to Plenty, she founded and led two companies in the executive coaching and wellbeing industries focusing on human potential and community collaboration.
Jennifer is a business strategist and trained mystic with extensive training in executive coaching, innovation, positive psychology, leadership and intuitive development, healing modalities, spiritual practices, shamanic medicine, mindfulness, integrative health and well-being.
She's a two-sport Division I athlete who brought the sport of women's lacrosse to Utah, holding a BS degree in Exercise and Sports Science, Psychology, and Coaching from the University of Utah. She loves living an active lifestyle and calling Park City home with her husband, two children, and micro golden doodle, Toby.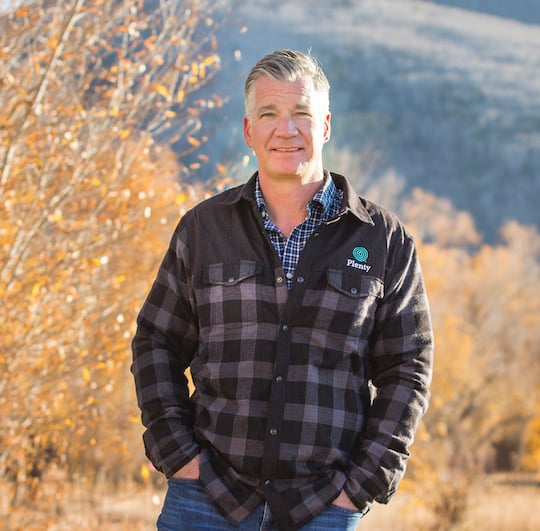 Principal, Plenty
Jeff Shuck
Jeff's career blends deep experience in leadership development and social impact strategy with an active creative spirit. He regularly coaches and mentors seasoned executives around the country.
Prior to Plenty, Jeff was co-founder and CEO of fundraising firm Event 360, leading the 200-person team to raise nearly a billion dollars for philanthropy over 12 years.
Jeff graduated Phi Beta Kappa from the University of Rochester and earned an MBA from Kellogg School of Management and an MS in Predictive Analytics from Northwestern. He has served on the board of various nonprofits and his work in social impact has been featured in a variety of outlets such as Marketplace, the Wall Street Journal, Fatherly, and the Stanford Social Innovation Review.
The proud father of four, Jeff and his family live in Indiana along Lake Michigan. He's an active musician and releases music with several different performance projects.
Don't just take our word for it
What Our Graduates Say
Testimonials from leaders like you.
Spots Are Filling Up
Register Today
Here's what's included:
The entire four-day mindful leadership curriculum • Our proprietary Lantern Leadership Assessment • 360-degree feedback from up to fifteen of your observers • Three breakfast spreads • Three yummy lunches • One candlelight dinner • One evening of appetizers • Yoga • Guided hiking • Guided meditations • Incredible classmates
Payment Options To Meet Your Needs
One Payment of $2495
Simply register and pay in full today. Select your session below .
Four Payments of $624
No interest or fees! Your card will be billed every month for four months.
FALL 2023
** Special Pricing
/Month*
October 24-27, 2023
Visit America's Favorite Town at the most beautiful time of year.
Let the fall colors captivate you and leave you inspired at the beauty within and the beauty all around.
SPRING 2024
March 12-15, 2024
As the mountain snow begins to melt, the blossoms begin to bloom – inside and out!
Align your personal and professional growth with nature's spring and witness your creations take form.
SUMMER 2024
June 25-28, 2024
Come see why locals say that people come to Park City for the winter and stay for the summer!
Your classmates will warm you as much as the sun in this session that sells out every year.
FALL 2024
October 22-25, 2024
You'll love America's Favorite Town at the most beautiful time of year!
Let the fall mountain colors captivate you and leave you inspired at the beauty within and the beauty all around.
Frequently Asked Questions
There are dozens of wonderful places to stay in Park City and near HeartSpace. In fact, we are blessed to have the new
Hyatt Place Hotel
, literally right next door. The convenience of staying just 30 yards away can't be beat. Please click the link above or call 888-591-1234 and mention the Plenty room block to receive a room discount to Lantern.
If you want something a bit more lavish, we'd recommend the
Waldorf Astoria
, about a five-minute walk or three-minute drive up the mountain from HeartSpace. The Waldorf offers an incredible pool, gym, restaurant, and bar. Rates have become pretty steep with the new growth Park City has experienced but check it out and treat yourself if that calls to you.
How will I get from the airport?
HeartSpace is located just thirty-five minutes from the Salt Lake City International Airport at 4343 Highway 224, Suite 203, Park City, Utah 84098. You won't need a car during Lantern as we have arranged transportation for our planned activities. We recommend taking Lyft or Uber from the airport to your hotel. If you choose to extend your stay, there are several car rental options at the airport or in Park City.
How many years has Lantern been held?
Since 2016, Lantern has helped leaders from around the world produce more fulfilling results, lead others with confidence and clarity, and navigate uncertainty with grace and poise. The unique curriculum includes 360-degree feedback including your input and the input of your peers and direct reports. Lantern is now in its seventh year.
Lantern is held at HeartSpace, Plenty's private retreat center in Park City, Utah. HeartSpace is custom-built for the kind of deep, safe, and revealing conversations we have at Lantern.
What is Plenty's experience?
Plenty has decades of experience in helping organizations and people tap into their highest potential. Our direct experience ranges from organizational behavior to mindfulness in business to leadership development to spirituality to entrepreneurship to healing modalities. Oh, and we've worked with organizations around the globe to raise over $1 billion for social impact and philanthropy.
We've held Lantern for the last seven years. We're ready for you!
What will my takeaways be?
Re-newed sense of self-confidence that helps you lead yourself and others more authentically

Peace and trust in navigating uncertainty

Clarity of your passions and what you value to help you align your work and your way

Increased awareness of how your intuition and body speaks

An understanding and application of the lights of conscious leadership

A heightened awareness of external synchronicities and the clues along your path

An empowered and powerful presence

Deep listening skills

Increased influence

Rich connection and networking with other executive leaders from around the world

Re-invigorated vitality and hope for what's possible
How can I show my boss this is worthwhile?
If you need help sharing the value of Lantern with your boss so you can attend professionally as a part of your leadership development, here are some talking points! Let us know how we can help your conversation.
Your company will benefit as much as you will. You'll experience:
Clarity of personal and professional passions that will increase your dedication to work

Increased self-awareness and authenticity in your unique leadership style

Intentional presence that will foster deeper listening to those you lead and work with

Increased self-confidence creating more effective influence in your relationships and role

Learned leadership skills to facilitate better teamwork, increased management performance and better meeting facilitation

Renewed wellbeing and invigoration for your life and work

New relationships with conscious leaders from around the world

Reduction of burnout
How much time will I spend outside?
We use nature as a tool to unlock the insights, wisdom and beauty within. During every break you will be asked to go outside to breathe in the fresh mountain air and change your scenery. This is a wonderful practice to continue when you return home. We will also have a planned outdoor adventure as part of the curriculum. A suggested packing list will be sent to you once you sign up!
What if I need to change dates?
If you need to change your registration, we're happy to transfer your registration to another session within one calendar year as long as you provide us with at least a 30-day notice. Unfortunately, we cannot refund your tuition. We cannot transfer your registration within 30 days of your scheduled retreat.
What is your refund policy?
If you need to change your registration, we're happy to transfer your registration to another session within one calendar year as long as you provide us with at least a 30-day notice. Unfortunately, we cannot refund your tuition. We cannot transfer your registration within 30 days of your scheduled retreat.
Back to top
You're Worth It
Shine Your Light