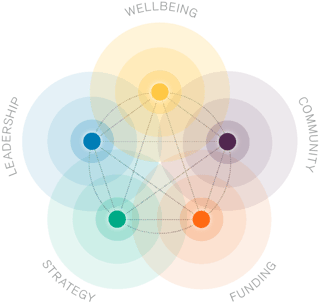 Ready to lead with purpose?
Let's get started.
Finding purpose is more important than ever. Over the last year, the pandemic has completely disrupted work and life. Many of us have had to rethink a lot of what we do every day, and how we do it. And as a result, we're also rethinking why we do what we do. More than ever, we're seeking deeper meaning and connection in our work and our lives.
The Five Keys Assessment for Purpose Driven Organizations – or "the Five Keys" for short – is designed to help organizations like yours clarify their vision and their purpose. In other words, we use it to help you identify what really matters and why.
We've used it with thousands of organizations, companies, communities, and people like you to help them find a clearer path to revenue, impact, and fulfillment.
(Please note: You must have cookies enabled on your browser to see and take the assessment.)