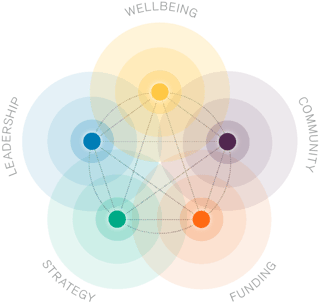 Let's get started.
Culture is more important than ever. Over the last six months, the world has completely disrupted the way many organizations and teams used to function. Offices are closed, video conferencing is the norm, and previous ways of communicating and sharing information don't work any more.
The Five Keys Culture Assessment is designed to help you understand your organization's culture and its orientation towards growth – and help you adapt it so you can move forward in a new way.
We've used it with thousands of organizations, companies, communities, and people like you to help them find a clearer path to revenue, impact, and fulfillment.
(Please note: You must have cookies enabled on your browser to see and take the assessment.)