Discover Your HeartSpace.
Welcome to Plenty's
private retreat center
in beautiful Park City, Utah.
Why HeartSpace?
Your biggest dreams deserve the most beautiful canvas. Whether you are creating your culture, designing your strategy, reinvigorating yourself, or forging a new path, your important work deserves special care.
Just thirty minutes from the Salt Lake City International Airport and thirty yards from the new Hyatt Place Hotel, your arrival will be easy and effortless. Want something more luxurious? The Wyndham and the Waldorf are both right around the corner, too.
There is plenty to see and experience in Park City – called "America's Favorite Town" by both Forbes and Outside magazines.
It's a short flight from any major city, but a million miles from what you're used to.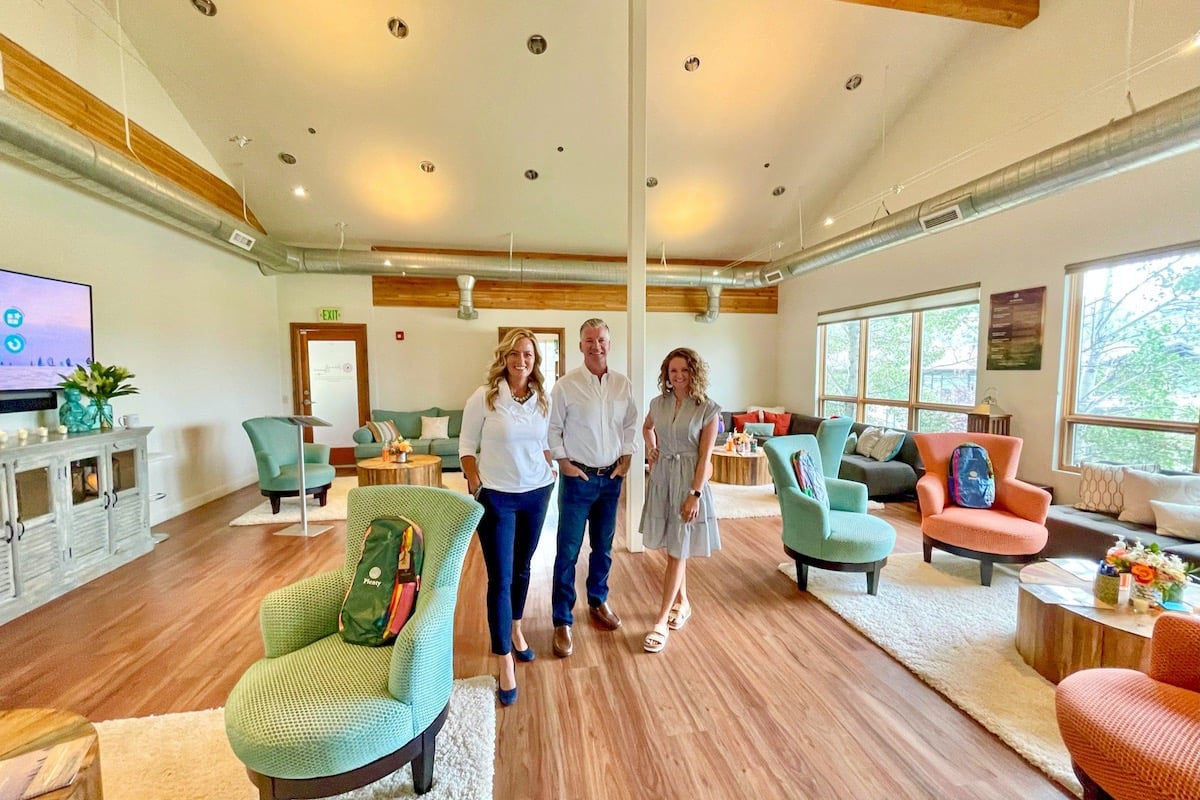 HeartSpace is not your normal conference room. We call it an "unmeeting" space. It's so effective in sparking alignment and insight that we consider HeartSpace to be one of our teammates, and once you've visited you'll understand why.
From the cozy couches to the team who knows you by name, you'll feel intention and love from the moment you arrive. Our role is to make you feel safe and supported as you dive deep into juicy explorations of your brand, your goals, your cause, your team, and yourself.
With room for teams of up to twenty, open walls ready for innovation, Plenty's expert facilitation, and all-inclusive hospitality, HeartSpace will provide the nourishing pace you need to create the future you imagine.
We'll work with you before, during, and after your stay to plan a curriculum that is productive, inspiring, and altogether unique. You'll leave enlightened and more connected than you could possibly imagine – but more importantly, you'll feel the positive experience of your time for years to come.
Find Out More
The Headquarters for Incredible Experiences
HeartSpace is the home base for our incredible retreats like the Lantern Conscious Leadership Retreat and the Meridian Purpose-Driven Strategy Retreat.
Our proprietary curriculum ensures that every experience is as beautiful as the surroundings.
The Space
Forget the drab boardrooms and hotel meeting rooms you're used to.
HeartSpace is an un-meeting space.
Everything is designed for your comfort and care – because we know the more comfortable the surroundings are, the more inspired you and your attendees will become.
The Place
Majestic mountains, mesmerizing views, healing forests, and trails galore make up the outdoor playground of Park City, Utah.
Just 35 minutes door-to-door from the Salt Lake City International Airport.
Want to explore while you're here? We've compiled our recommendations of the best that Park City has to offer.