Drop the cape. Step into your authentic leadership.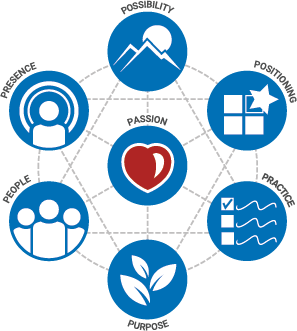 Traditional leadership development curriculums leave you with a to do list of things to follow – you might learn what to do but you won't learn how to do it.
Lantern is different. Lantern's groundbreaking, experiential leadership curriculum was built by the team who has advised thousands of pioneers. At Lantern, you will be taken on a journey to unveil your authentic blueprint to be the unique leader that you are. We'll help you define your passions, articulate your purpose, and envision your possibility.
What if your potential is greater than you have ever imagined? We'll help you explore your biggest dreams -- then ground them in practical leadership theory with other seekers and doers like you. You'll articulate your own leadership vision, build your natural brand, receive 360 degree feedback from your colleagues, friends and family, and put it all together to express your passion.
It is time for you to drop the cape and the mask. It is time for you to be human again. Our attendees have called Lantern "transformative and life-changing." Come see why!
What we'll do. And how you'll be.
Our time together will be experiential and intimate, built on a curriculum that invites you to explore yourself and the world around you. During the three days, you will connect with other leaders, experience the beauty of the mountain West, interact with a leadership model that puts passion at the center of change, and discover ways to harness your unique learnings and activate your team and organization in powerful ways.
The process will be as impactful as the outcomes and includes practices rooted in reflection, inspiration, and connection — each designed to bring clarity to your passions, purpose, and philosophy as a leader. We use our proprietary Lantern leadership model to illuminate the seven lights of leadership.
More specifically you will have the opportunity to:
Dive into a hands-on, experiential application of our leadership model, intended to bridge your head and heart and help you achieve your full potential
Create a custom leadership map using your visions and experience as a leader
Explore the strengths, passions, and dreams that define your leadership philosophy
Engage with, and learn from other leaders as you surface the motivation and guidance needed to activate your purpose
Review invaluable feedback from your manager, team, family, and friends using an industry leading leadership assessment
Learn important tactics for returning to your day-to-day activities with a renewed energy, perspective and authenticity
Meet Your Guides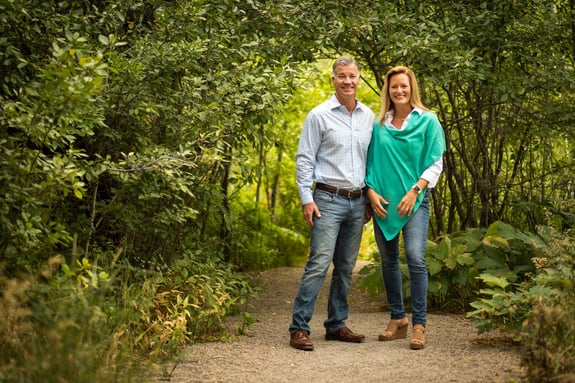 Jennifer Mulholland and Jeff Shuck are co-leaders of Plenty. For nearly twenty years they've been on a united path to make a transformative positive difference on the planet. Both started their careers in the nonprofit space, Jennifer founding an organization designed to teach leadership and teamwork to women through lacrosse culminating in bringing the sport to Utah, and Jeff working to teach values and leadership to men.
They first worked together in the late 1990's at a startup technology company dedicated to unifying the digital campus. Jennifer went on to lead professional services and innovation at SunGard Fortune 500 software company before founding several businesses focused on building communities dedicated to activating human potential and whole-person wellbeing. Jeff started Event 360, a firm that raised nearly a billion dollars creating and producing large-scale fundraising events for charity. All the while, the two stayed in touch before reconnecting several years ago to create Plenty, a consultancy focused on connecting, supporting, and inspiring a global community of idealists like you to create massive positive change.
Jennifer graduated from the University of Utah with a degree in Exercise and Sports Science, Psychology and Coaching and holds certifications in multiple disciplines and practices related to spirituality, healing and wellbeing; she played D1 Lacrosse and Field Hockey for the University of Delaware prior to that. Jeff graduated from the University of Rochester and holds an MBA from Kellogg School of Management and has extensively studied Predictive Analytics at Northwestern. He is an accomplished musician and songwriter.
At Plenty, Jennifer and Jeff practice a model of co-leadership, jointly leading the firm and directing strategy, insight, innovation, and culture. Their vision is to co-create a vibrant, expanding peer-to-peer network of idealists working together to share what works to transform the planet. They travel extensively and also enjoy bringing individuals and organizations to HeartSpace, Plenty's retreat center, in Park City, Utah.