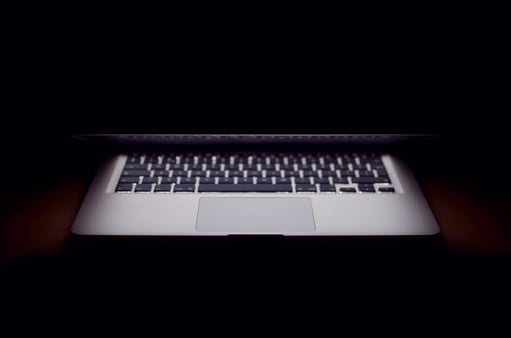 In an era of hundreds of different email, CRM, collaboration, project management, and fundraising tools, it's tough to know which is best for your organization. And once you've settled on a solution, it's even harder to keep the constant doubt that you aren't using the best tool possible at bay. It's easy to drift into this mindset; we live in a world of constant updates, new version releases, and shiny new functionality that oozes out of every tool. So how can you surface the best tool for your organization, one that your team actively uses and that helps you accomplish the task at hand?
Well first you need to recognize when the "shininess effect" is clouding your judgment." Did you recently get a glimpse of that new project management tool that sends you reminder emails, links to all possibly relevant files, updates your calendar, is also a spreadsheet, is also a mind map, has built in videoconferencing, and brings you a coffee, and now it's all you can think about? Before you setup that demo appointment, think through whether or not this tool will actually help you effectively manage projects. It may be the exact tool you need, or it may cause you and your team to be constantly distracted by the layers and layers of bonus features that you eventually find yourselves asking "What project?" Additional components can oftentimes be quite useful, but they only add value if the core utility of the tool, project management in this case, is fully functional.
Before you trade in your drab, and in many cases, "tried and true" tool for the latest and greatest, take a close look at your toolshed and compare it with your organization's needs. There are a lot of great tools out there, and there are a lot of reasons to upgrade. The key is to be intentional about the upgrades you choose, and to enter the decision process with a complete understanding of what isn't working for you now, why it's not working, and how the new tool will address these issues without creating twice as many hurdles. When you're itching to make a tech tool switch, keep the following in mind:
1. Clearly define the problem(s) with your current tool.
How is the problem preventing the tool from helping you execute the task at hand?
Is critical functionality lacking?
Does it not play nicely with your other key tools and systems?
Clearly articulating the specific problems you're experiencing will help you both troubleshoot resolvable issues as well as more fully understand your organization's needs, which ultimately will help you build the list of requirements you need when shopping for a new tool.
2. Develop a thorough understanding of the problem.
Is the problem occurring because the functionality doesn't exist or because users aren't sure how to use the functionality? It can be a painstaking process to dig into the not-so-shiny user manuals or discussion forums, but in many cases, these resources provide great insight, learning, and even workarounds.
With a quick search you might find that a simple setting adjustment is required to execute a certain task. On the flip side, you might discover that the functionality that you assumed to be embedded within the tool doesn't exist at all. If you've done your homework and still can't uncover the underlying cause of the issue, don't be afraid to contact support or post on a user forum. While this can feel like a hassle, there is a lot of value in getting a different perspective or an expert's opinion when you've been chasing a problem for days.
The key takeaway is that it's not enough to say it doesn't work. In order to move forward with appropriate action and to ensure that you don't wind up with the same problems in a few months, a baseline understanding of the origin of the issue is critical.
3. Understand how the prospective tech solution addresses your current problems.
If you determine that critical functionality is lacking in your current tool and are beginning the process of shopping for a replacement, make sure that the new tool specifically addresses the problems you had with the last one. On the surface, this may seem like a simple and obvious task, but it often depends on the nature of your issue.
If you're leaving your collaboration tool because it doesn't integrate with your CRM, you need to take an in depth look at how the new tool integrates with your other systems, and the extent to which its operating systems, versions, and other factors impact the functionality you need. It's easy to get distracted by bonus features during this process. Focus first on the core functionality, then move to the extras once you've got the critical requirements covered.
Measure twice, cut once goes a long way, even in the tool selection process. The last thing you want to do is to dump a ton of time and resources into a new solution that yields many of the same challenges as the old one.
4. Anticipate other problems that may arise from the new tool.
What integrations and syncing capabilities are currently in place?
How critical are they?
Does the new tool also support this functionality?
While the primary goal is to tackle the specific problem that you've identified, the secondary goal is to avoid new issues that surface as a side effect of the new tool. You won't be able to account for every possible problem that could arise, but be sure to check your bases when it comes to integrations, desktop sync functions, operating systems, mobile access, and other considerations that impact the way your team operates.
Here's the thing: new tools and systems take time away from your team. Time that otherwise would be spent furthering the mission of your organization or working toward the goals of your business. It takes time for both users and admins to recalibrate current workflows, to learn how to use new tools efficiently, and to develop troubleshooting skills in a new landscape. Ideally, this investment of energy is completely worth it and will spare you headaches down the road. In other cases, you simply wind up with a new set of headaches, or even more frustrating, the same headaches wrapped up in a new shiny package.
If we allow the luster of a tool to outshine its utility, we'll wind up attempting to use a screwdriver when we really need a hammer – not an efficient or productive use of our time. Instead, we must be intentional when it comes to understanding our own requirements and select tools that help us address those challenges. As Jon Westenberg points out, tools don't fix problems on their own – rather, they enhance our problem solving ability. We know there's so much work to be done – let's arm ourselves with the best tools to do the job.