For many nonprofits (especially those in their first year or two of existence), "growth" is at the top of the priority list. Sadly, with so much data at our fingertips, many organizations remain blind to how they should measure growth in the most effective way. If this sounds familiar and you're still struggling to analyze your data know that you are not alone.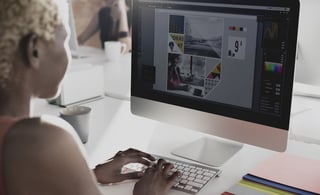 Organizations of all sizes are still learning how to sift through the vast amount of information pouring in from their digital channels. Luckily, there are some great resources you and your team can tap into today to start enhancing your data analysis processes in an impactful way. The four online tools mentioned in this post are aimed at helping you understand and utilize your data and will help kick-start your organization's growth. Here's what you need to know:

1. Google Analytics
As with nearly all things Google, the popular search engine is king of the virtual hill when it comes to measuring traffic and tracking conversions. If you think of your nonprofit's website as an online storefront, then traffic is the equivalent of window shopping and conversions are the equivalent of any action which engages constituents – most preferably a donation. And while a donation is the gold standard of interactions, there are plenty of other types of conversions that are relevant to nonprofits, including registering for an event, signing up to receive a newsletter, following a social account, etc.

Google Analytics is the perfect tool to help you measure the performance of all of these interactions and the path that got them to convert. Not only can you measure the number of visitors to your site, but you can also see what channels are responsible for getting them there – paid search, direct, referrals, social, organic search, or even through targeted campaigns. You can then track whether or not these channels and campaigns are achieving the desired result.

Understanding your audience is the key to engaging them and Google Analytics is the tool to get you there. Whether you're measuring new or returning visitors, pages per session, time on site, bounce rates, or any other important metric Google Analytics can help you determine what's working and what requires retooling. Spikes and dips in traffic can help you make decisions about everything from content marketing to AdWords campaigns to localization.

TIP: In particular, the Behavior Dashboard within Google Analytics offers critical insights for future marketing decisions based on your audiences interactions with your site – before, during, and after their visit.

2. Crazy Egg
An alternate analytics site is Crazy Egg, which uses heat maps to create an at-a-glance understanding of how your constituents are interacting with your website pages. The result? Easy, automatic takeaways regarding what site visitors are responding to and what they're overlooking.

While Google Analytics provides great high-level information for your entire website, Crazy Egg will take you even deeper into user behaviors and provide page-by-page performance metrics. This tool will allow you to see not only the pages people are looking at, but also where on the page their attention is being spent.

Taking analytics beyond the click, Crazy Egg offers high tracking technology in the form of scroll mapping, which the company claims yields a whopping 88% more data than classic eye tracking tools. After all, clicking is not part of every website user's experience, and knowing what content people are lingering on is just as valuable to know.

Our favorite part of Crazy Egg? Its Overlay report, which offers sophisticated functionality allowing you to do everything from determine how audiences are reacting to buttons, forms, and other specific elements on a page, to identifying areas of your website that aren't clickable but should be. These insights are of great value when it comes to improving UX as well as reaching your goals.

TIP: If you're looking for statistical visualizations in addition to heat maps, scroll maps, and overlay, Crazy Egg also offers their groundbreaking Confetti report, which takes all of the guesswork out of interpreting your data by showing you what areas of your site are popular in conjunction with other identifying factors such as referrer, search terms, country, browser, and many more.

3. Sprout Social
By now we know it's

not nearly enough to have a single social media presence

. In order to reach the broadest constituency – while simultaneously targeting your message to reach them in the most meaningful way – organizations must utilize multiple social networks. But who has time to manage them all? Enter Sprout Social.

This social media management software allows you to manage your comprehensive social media marketing campaign from a single oh-so-pretty dashboard. In addition to saving time and money, this is also a powerful way to expand your social media presence while streamlining your brand voice.

TIP: Use Spout Social's Smart Inbox to manage incoming messages from all of your social media channels. This function will not only make it easy to keep track of your incoming comments but will also allow you to streamline your engagement efforts for strengthened constituent relationships.

4.

Wishpond


Boasting a platform that's "easy enough for our grandmas to use," Wishpond is your new best friend. Requiring negligible know-how and time, Wishpond offers a full range of products that allow you to build your own landing pages, contests, website popups, and forms.

Wishpond's products allow you to build a complete digital marketing campaign across multiple channels using a variety of techniques, including creating code-free, drag-and-drop landing pages, pop-up forms, ads, contests, and much more.

Lose a supporter? Wishpond also lets you generate fast and easy retargeting ads. Each new technique offers an exciting new funnel for attracting new email subscribers. You can even set up Wishpond to directly connect with your email account thereby ensuring that all new signups become part of your email database.

TIP: Wishpond's NPO Discount Program is aimed at helping nonprofits expand their reach through social media without breaking the bank thanks to a reduction on its already-reasonably priced plan.

Just because growth doesn't happen overnight for nonprofits you don't have to cross your fingers and take a "wait and see" approach. Instead, use these four tools to increase organizational understanding of your constituents' behaviors online and nurture their growth.
---
Go beyond the four digital tools every nonprofit needs and explore the other channels your nonprofit should leverage to grow and engage your supporter networks. Download our e-book "The P2P Digital Toolkit" today and find the right online platforms for your organization!