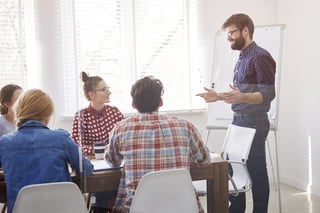 Why? Leadership is the fuel for the engine, the encouragement that keeps us going and the critique that keeps us on track. Leadership provides perspective when we've lost it all and can't remember why we're doing it in the first place. Leadership provides congratulations when we've achieved something groundbreaking that sometimes we are too close to recognize. Leadership is the reality-check that helps us realize we aren't done yet.
And from that perspective, here are the three leadership problems I see most often in organizations, as well as how to address them.
1. Problem one: Lack of alignment around a common vision.