Conferences are a great vehicle for bringing people together to connect, learn, and share information. And the 10th annual Peer-to-Peer Professional Forum was no different. Fundraising professionals from some of the largest nonprofits in the country came together in Orlando last week for some good ol' classic P2P fundraising training. This year it was clear what most organizations have on their radar for 2016 - DIY fundraising.
DIY fundraising seems to be taking off more than ever before and was truly the chatter of the event. Group after group was asking "What's with this DIY fundraising thing, and how do we approach creating (or revitalizing) a strategic, effective program?" Development and fundraising staff are clearly starting to take notice of the DIY fundraising programs that have been quietly growing in size and popularity, while others are using DIY as an entry point to peer-to-peer fundraising.
Whether you're just starting your DIY fundraising program, or putting energy towards reviving it, here are four key things to keep in mind:
1. Equip your fundraisers to ask.
---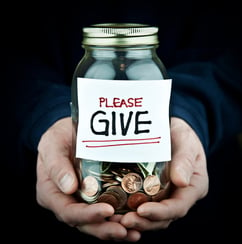 I don't know that I can say this enough - your DIY fundraisers heavily rely on the tools you provide them to help them face their fears about asking for money, and to help them understand how to meet their fundraising goals. This is especially true when your organization does not have an event like a walk to establish a time frame and motivation for fundraising.
So before diving into email templates or social media messages, prompt your fundraisers to articulate why they are supporting your mission and organization, so they can pass on this personal connection to their donors when making asks. In an age of transparency where authenticity is critical, inspire your fundraisers to start with their own stories.
2. Feature your top fundraisers.
---
Just because most DIY fundraising campaigns are corralled online, doesn't mean that the program will lack community. In fact, the very nature of DIY fundraising lends itself to an active, online community. Rather than compiling a list of fundraising ideas on your site for few to read, feature both your most successful and most creative campaigns throughout your website.

Doing this will achieve a few things. First, it will allow those maybe-skeptical, prospective fundraisers to relate to and identify with the people who are already fundraising successfully. Second, it will serve to give your newer fundraisers the ideas, inspiration, and motivation they need to get their fundraising started. Third, it will serve as an opportunity to connect with your top fundraisers, recognize their efforts, and invest in learning their stories.
3. Steward DIY fundraisers as if they are major donors.
---
When a donor gives a substantial amount to your organization, they're demonstrating a belief in your mission and your ability to achieve it. Retaining these donors revolves around building meaningful relationships and demonstrating the impact of their fundraising.
People participate in peer-to-peer fundraising for a myriad of reasons. It can sound like: my best friend signed me up for an event; I need a marathon bib; I just joined my workplace giving group, etc. However, when it comes to DIY fundraising, your supporters are signing up because they – like major donors – believe strongly in your mission and ability to achieve it. They are making the decision to commit the time and energy to talk with the people in their networks about the change they'd like to see in the world – the change they see your organization delivering.
In this sense, your most successful DIY fundraisers and major donors both share an enormous dedication to your cause, and your work. Thus, successful retention of these rock-star DIY fundraisers often looks remarkably similar to retention and stewardship of major donors.
4. Let impact take center stage.
---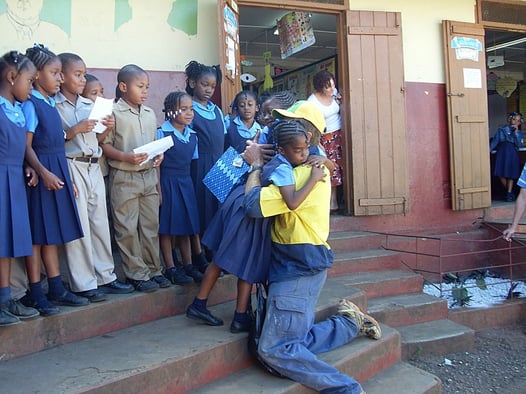 Because your DIY fundraisers are the zealots of your cause, we need to be sure that impact is taking center stage in our messaging. Whether you're able to quantify the population served or craft your messaging around the successes your programs have recently seen, this tip is – arguably – the most important.
Recently, I was speaking to someone who primarily fundraises for the marathons and triathlons she participates in. Similar to my own personal experience, she mentioned to me that her most successful campaigns have coincided with her truly understanding the impact she was making by fundraising. Once, she was even able to visit and personally connect with the population that the organization was serving. Another time, she got the chance to personally interact with the staff of the organization. In both scenarios her final numbers doubled when she was able to personally connect with the mission of the organization, and thus was able to communicate impact to her donors in a personal, compelling way.
While it's unrealistic that each of your DIY fundraisers will get to visit the remote village where you're providing clean water or tour your program's cancer research center, spend the time to articulate the change that your DIY fundraisers and your organization are making, together, in the world.
I am certainly not alone in the view that do-it-yourself is not the best way to characterize this type of fundraising. You're not creating these programs alone – you need the support of your staff your volunteers, and your constituents. And, your fundraisers need the support of their networks to reach their goals.
So I pose this question: If not DIY, what should we call this fundraising model? I would love to hear your ideas (really!) - so please share your suggestions in the comments section below!